On-Demand Bookkeeping and Business Workshops are Available NOW!
Oct 09, 2023
---
All right, friends. Today, we're talking all about workshops. There are seven total on-demand bookkeeping and business workshops available on my website for purchase—let's walk through what they are!
---
What They Are
If you aren't familiar, the bookkeeping and business workshops I offer are expansions beyond anything that's in my programs.
This is because they focus on subjects that aren't at the core of what bookkeeping is. Some are focused on bookkeeping; others are business workshops that can apply to any kind of business.
For example, in BABs, I'm showing you the technical skill of bookkeeping, but it doesn't encompass everything that you'll need to know. And then in LIBBY, we focus on building monthly recurring revenue through bookkeeping, taking the skill that you had already or learned in BABs and turning it into a business.
These bookkeeping and business workshops cover some things that will help you in life, extra bits of bookkeeping knowledge to help fill any gaps, and some potential upsells and downsells, but they're not that core component of the monthly bookkeeping process, so they don't get covered in my programs.
When I hear enough interest or when there's something that I really think is important to share, I'll host a workshop. You've probably seen me promote them in the past. If you only read this blog and/or listen to my podcast, I would encourage you to follow me on Instagram, because that's where I do most of my pop-up promotion. When inspiration strikes, I often just take the leap, so I don't always have time for those things to be dropped and promoted gradually.
You'll also want to subscribe to my email list. I am better about promoting on Instagram, because it's easier, but if I have a bookkeeping and/or business workshop coming out, I'm also going to send at least one email about that!
When you go to subscribe, it'll ask you for your name, email address, and whether you're a business owner or a bookkeeper or aspiring bookkeeper. If you are a bookkeeper, you want to click that, because I don't send out my bookkeeping workshops to my business owner audience.
So you can stay tuned for upcoming bookkeeping and business workshops that way. And if you're in LIBBY, when I create a bookkeeping or business workshop, I invite anyone who is active in LIBBY to join. They get those for free. That's a bonus of their membership. But if you come into LIBBY after a workshop was held, you don't get access to the backlog of workshops. It's just for the people who are active at that time, since it is a membership.
So even if you join LIBBY and catch future workshops, you won't get access to these ones. That's why they're available on-demand now!
Here's how this works: when you purchase any of these bookkeeping and business workshops, you'll receive the recorded replay from when I did the workshop live. Each workshop comes with one video, and a few of them have additional resources or companion books as well—the description will list the included resources.
Here's a quick summary of what's available…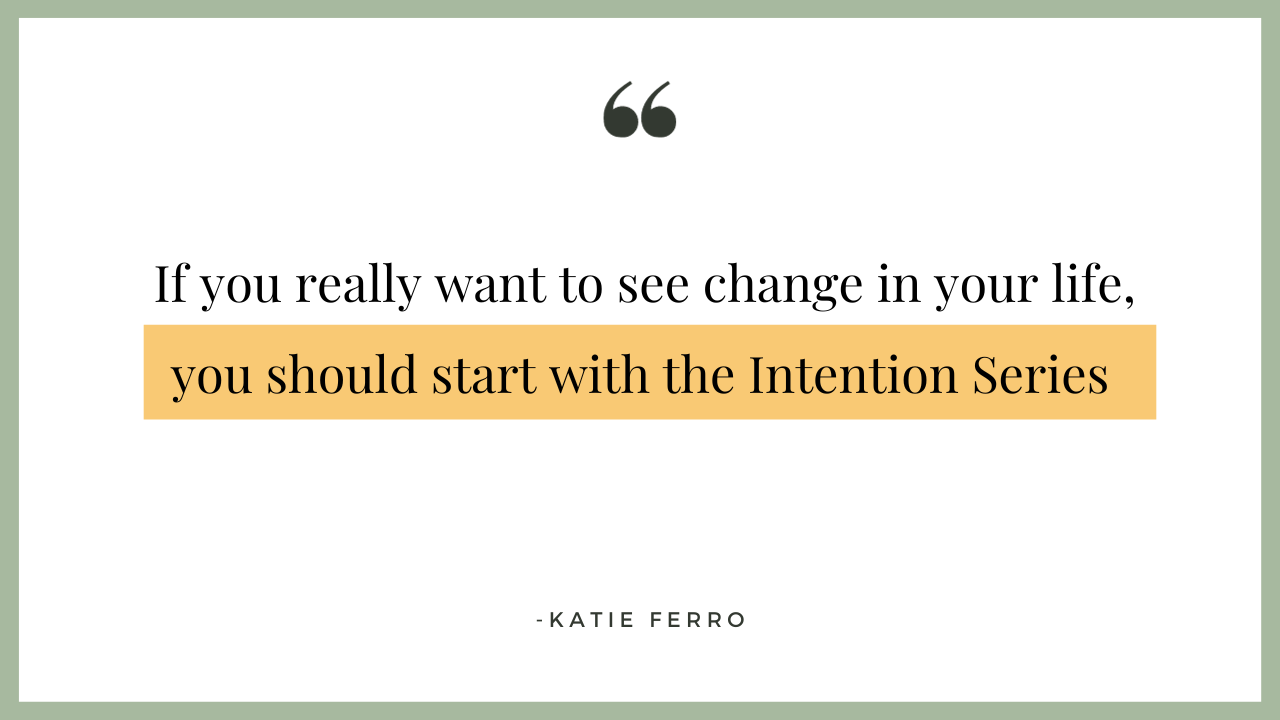 Available On-Demand Bookkeeping and Business Workshops
So, as of today, there seven on-demand bookkeeping and business workshops, split into three series:
The Offer Series


The Digital Products Workshop
A full behind-the-scenes tour of the exact system I've used to sell, deliver, and promote my DIY template, which has sold over 325 copies and added tens of thousands of dollars of passive income to my bookkeeping business!
Purchase here: https://www.katieferro.com/offers/CLfj5LmF/checkout
The CFO Services Workshop
CFO Services are a great addition to your bookkeeping business, for the right clients who need and can afford this level of personalized attention, and when you know how to help your clients and manage your own time, systems, emotions, and expectations.
This workshop will be a discussion where I will share a behind-the-scenes tour of my process, pricing, and deliverables when offering CFO services.
Purchase here: https://www.katieferro.com/offers/HoBzHe8v/checkout
The Tech Series


The Year-End Workshop
This workshop will cover what to review at year-end for your bookkeeping clients and includes a Google Sheet template to help you stay organized and save you time, as well as other surprise bonus resources!
Karen Bahn, CPA is a co-host. Karen is a CPA with almost 10 years of private and public accounting experience, and she'll speak more deeply on the tax issues as well as discuss how to communicate with the client's CPA to ensure the client is well-served!
Purchase here: https://www.katieferro.com/offers/6zgz8fUD/checkout
The Sales Tax Talk
My CPA friend Serena and I share concepts to understand, questions to ask, what to research (and where!), and how to become a proactive advocate for your clients. Deepen your understanding of sales tax as a bookkeeper in just 90 minutes!
Purchase here: https://www.katieferro.com/offers/Lrtb6cBF/checkout
The Formulas Workshop
This workshop will cover my favorite formulas, plus tips and tricks for spreadsheets!
Purchase here: https://www.katieferro.com/offers/D27mDcvT/checkout
The Intentions Series


The Intention Setting & Calendar Planning Workshop
This business workshop will help you get clear on what you want, implement a calendar system that works for you to protect your time and vision, and block more time with mindfulness so your business doesn't detract from your life goals.
This was recorded at the beginning of the year, but it will work any time you want to gain more intention with your calendar.
This is my favorite workshop in the bunch. I'm not exaggerating when I say it will totally change your life—it totally changed mine!
Purchase here: https://www.katieferro.com/offers/mSzXz5cA/checkout
Babies + Bookkeeping: Balancing Both
A candid conversation on managing a business and motherhood. We cover tangible exercises and tips to help you design a business that supports your motherhood, with reality at the forefront…and yes, we cover what to do to make your maternity leave a success!
This is for you if you:
Want to be a mom someday

Are planning a maternity leave

Have kids but are looking to expand your family

Have kids and are looking to better manage your time and presence in both business & parenthood
This business workshop includes a companion workbook.
Purchase here: https://www.katieferro.com/offers/v2uzparS/checkout
The Full Bundle
Can't choose? Can't blame you! By purchasing the Ultimate Workshop Bundle, you can get all seven bookkeeping and business workshops from the Offers, Tech, and Intentions series and save 40%!
These workshops total $919 individually; at 40% off for the bundle, you can grab all of them today for just $549!
Purchase here: https://www.katieferro.com/offers/umpWWCYd/checkout
Which Workshop is Best for You?
Like I said, I have these organized into three different series: the Offer Series, the Tech Series, and the Intentions series.
They're organized in this order because that's the order of their popularity.
Most people are concerned about the Offer workshops. They're my most-requested workshops, which is why they're at the top, followed by Tech, then Intentions.
However, if you want to know the truth, I actually recommend going through these in the complete reverse order.
If you really want to see immediate change in your life, you should start with the Intentions series. Those workshops are going to change your life. They're the groundwork that will set the trajectory that will help you actually create the change that you want to see.
From there, I would suggest the Tech series, because you have to know what you're doing in order to make it work. Then you can move on to the Offers series.
The Intentions workshops are cheaper, because they're less technical…but man, they should be so much more. The magic is truly in the intention part of all this, whether you're a bookkeeper or a business owner!
These workshops are all available RIGHT NOW. I can't wait to hear which one you get and how it changes you!
EPISODE RESOURCES:
Ready to dive into these workshops? Head here to purchase individually or as a bundle: https://www.katieferro.com/coaching
If you're looking for more tips for bookkeeping, insight on how to become a bookkeeper, and how to say hello to a more confident business model, enroll in Become A Bookkeeper (BABs).
To learn about the programs and get a peek behind the curtain, head to www.katieferro.com/6-secrets.
Learn how to take your bookkeeping skills and turn them into a business that allows you to replace (or surpass) your corporate salary, be present for your life, and profoundly impact your clients without selling your life in the process by joining Life by the Books (LIBBY).
If you have enjoyed this post, head on over to Instagram, share your IG stories, and tag me: @orderlyaccountingbykatie
CONNECT WITH KATIE:
Website: https://www.katieferro.com/
Subscribe to my email list: https://www.katieferro.com/email